---
<!H2> <!font color="#0030B0"> <!font color="#000000">

Games in Development :
You'll find the latest screenshots available here.

At a Venture - The sequel to the original Adventure (Project suspended).



What is it ?
VCS Simulator is a program which simulates the fonctions of the ATARI VCS 2600.
It runs specific programs written especially for it. The VCSS development system I wrote will allow me to write easely and quickly VCS-like games.

Up to now, I wrote Four "VCSS Cartridges" :

- VCSS Demo (a simple scrolling colours demo).
- Ewok Adventure.
- Yars' Quest.
- Catapult.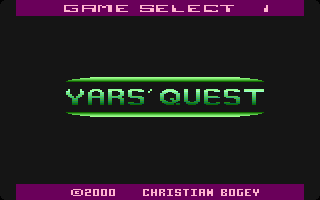 What is it not ?
VCS Simulator is not an emulator : it doesn't run and will never run any rom image.



Requirements :
- PC 486 DX 33 Mhz or Higher (486 DX 66 Mhz Recommended).
- DOS 5.0 or Higher. (VCS Simulator is Windows 95 compatible).
- VGA video card - 256 Ko or Higher.


Options :
- 100 % Sound Blaster compatible sound card.
- Microsoft compatible Mouse.
- Joystick.



Development Tools :
- Turbo C++ 3.0
- Turbo Assembler 5
- Gamekit Library (A personnal development library written 100 % in assembly language).



Downloads :



Click here to download VCS Simulator V2.0 + VCSSDemo Cartridge

Click here to download VCS Simulator V1.0 + VCSSDemo Cartridge

Click here to download Ewok Adventure VCSS Cartridge V1.01

Click here to download Yars' Quest VCSS Cartridge V1.0 build 82

Click here to download Yars' Quest HTML Manual

Click here to download Catapult VCSS Cartridge V1.0 build 48 (Manual Included)


Note : The VCSS Game Cartridges must be unziped in the main directory of VCS Simulator.



Screenshots of VCSS in action :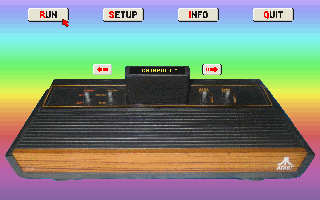 VCS Simulator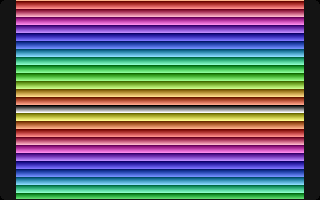 VCSS demo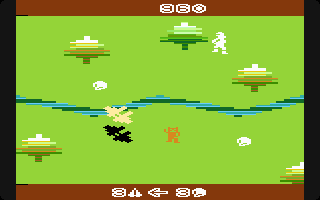 Ewok Adventure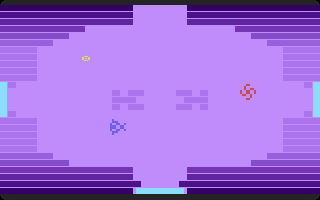 Yars' Quest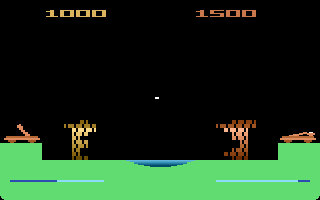 Catapult
---
Last update : Tuesday, January 1, 2002