---
<!dd><!h2><!img src="arrow.gif" width="20" height="21"> <!/h2><!/dd>



http://khryssun.free.fr






Sunday, October 21, 2001

New section added to the 7800 menu :
RUN 7800 is a Frontend for the 7800 Development System software.




Wednesday, October 12, 2001

SCART 7800 Connector Pinout Shematics added to the SCART 7800 section.




Thursday, October 11, 2001

I've added a new section to the site : Snapshots of the Scart 7800 Model (technical parts).




Tuesday, September 18, 2001

I've added a new section to the site : How to Fix an Atari Cart (Avoiding to Mess Up the Label).

Enjoy !



Wednesday, September 12, 2001

Yesterday was a terrible day for the United States.
I just can't believe what happened.
All my sympathy and my thoughts go out to the American People and especially to the victims, their families and their friends.
I send you all my love from France.

Christian




Thursday, July 19, 2001

Here are the incoming games. for the VCS Simulator.



Tuesday, June 19, 2001

I've made more tests with the Joystick Adapter. It works fine for me with :
- Z26 1.45 (DOS)
- CCS64 DOS & Windows Versions
- PCAE 2.5 DOS & Windows Versions
- StellaX 1.1.3a Windows

READY for a NEW GAME ???



Wednesday, June 6, 2001

Ooops, I've made a mistake drawing the transistors.
I've updated the schematics.

Thanks to Danny !



Tuesday, June 5, 2001

I've added a new section to the site : Joystick Adapter.

Build an adapter to use an Atari 2600 joystick with PC emulators.
Enjoy !



Wednesday, May 23, 2001

Great News for all the French VCS 2600 Fans :
The new version of z26 now support the SECAM color palette.
Nice try for a first attempt but the color accuracy isn't perfect...
So I've plugged in my old good VCS into the video capture cart of my PC and here are the results : Color My Secam VCS Z26 Accuracy R G B R G B Black 0 0 0 0 0 0 Perfect Blue 33 33 255 0 0 255 Close Red 240 60 121 255 0 0 Bad Magenta 255 80 255 255 0 255 Average Green 127 255 0 0 255 0 Average Cyan 127 255 255 0 255 255 Average Yellow 255 255 63 255 255 0 Close White 255 255 255 255 255 255 Perfect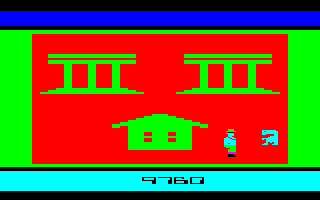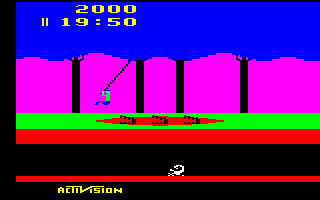 z26 version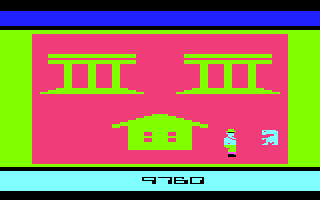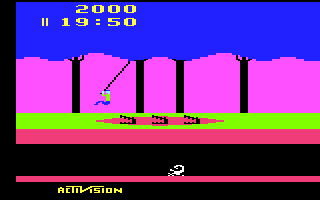 SECAM VCS version



Ah nostalalgia... now we may enjoy VCS games in 8 colors. Weird display compare to the original NTSC/PAL format, but damn, it's good to see my favorite games as they were looking when I was 12 ;-)



Sunday, May 6, 2001

I've rebuilt the original Jedi Knight "Canyon Oasis" Deathmatch map for Unreal Tournament.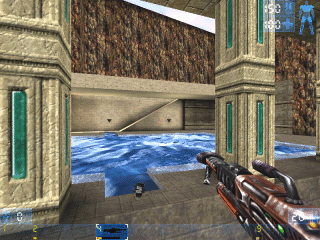 You may download the Standard Map and/or the "Night Version"




Tuesday, May 1, 2001

The Yar's Back !
For the Atari VCS Simulator.

Download the Yars' Quest Game Cartridge HERE for free !
The Online Game's Manual is HERE.
You may also download the off-line version of this manual HERE.
If you don't have the VCS Simulator, download it HERE.

How to install :
- Unzip the Yars' Quest zip file into the main directory of the VCS Simulator. (Don't create a subdir or the game won't work !).
- Launch the VCS Simulator and configure the options.
- Select the Yars' Quest cartridge and run the Simulator.
- Enjoy !

Let me know what do you think about this game, so please email me (VCS 2600 fans only !!!) at khryssun@yahoo.fr.

Got a Problem ? Please read the docs (VCSS and Yars' Quest) : the answer should be there.

So, Who will be the first one to find the really COOOOOOOL Easter Egg ? Hmmm ?
Think you found it ? Send me the "How to" and "What Happens" description.
The winner's name and picture will be posted here.

Good Luck




Wednesday, March 21, 2001

Ooops

TELEGAMES, INC. send me an email :
Yars' Revenge is trade marked and copyrighted. Any unauthorized derivatives
will be vigorously challenged. We demand that you significantly modify your
program, name, and marketing spiel immediately...

So, I'd like to be clear :

- My original objective was to program a sequel to YARS' REVENGE because
I'm a fan of this great VCS 2600 Game, and to release it as FREEWARE.
- Now I've created YARS' QUEST, but I don't want to use it for commercial
purpose AS the sequel of YARS' REVENGE.
- The interest of my program is the game's mechanism : it's my original creation
and that's what I want to promote.
- It's obvious that I'll change the name of the game and the sprites design for
a commercial version of my game.

I've explained everything to TELEGAMES. Everything is OK now.
In response they send me this second email :

Thanks for your timely response and action. Send a sample to...



Tuesday, March 20, 2001

Springtime News :-)

I've listed all majoir GB editors/dev compagnies... emails will be send tonight.

I've received several emails asking me about my dev tools :
I don't intend to release the VCSS Dev Kit for now.

However, I needed a "special tool" for debugging, so...
I enjoyed myself to make it real, and you can download it now !

C.I.A. (Written 100% in ASM)

Features :
- 2 versions : XMS and EMS support
- Interrupts tracer
- 80x86 Dissassembler
- Regs editor
- Mem editor
- Interrupts' Calls Programmable Counter "Breakpoint"
- Intercept and modify Regs between "BIOS/DOS INTs" And "Running Code"

Note :
- Win9X users : Run C.I.A. in DOS Mode

Download it now HERE !

that's all folks !!!!!



Friday, March 09, 2001

Next game please :-)

I've just finished to program the final version of YARS' QUEST.
The game is very coooool, so... I intend to program a Gameboy
Color version.
Next week I'll contact many gameboy games editors to submit my project.
So.... the game isn't available for download at the moment.
To wait patiently you may read the online game's manual HERE.



Wednesday, March 07, 2001

Final version - Work in progress... (99% done)

- Lots of bugs corrected.
- Gameplay improved.
- Very cool Easter Egg added (purists'll appreciate).
- Offensive and defensive weapons added.
- Video Touch Pad (Star Raiders controller) support added.

New screenshot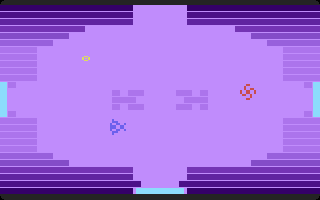 Friday, February 23, 2001

20 Years Later... He's Back !

Yars' Quest Private Version released.
Beta Test in progress...
The public version should be available soon.



Tuesday, February 20, 2001

Yars' Quest - Development Status :

- Graphics 100 % done.
- Code 99 % done.
- Gameplay 99 % done.
- Sounds 5 % done.



Monday, February 12, 2001

Yars' Quest - Development Status :

- Graphics 100 % done.
- Code 95 % done.
- Gameplay 85 % done.
- Sounds 0 % done.



Thursday, January 25, 2001

Yars' Quest - Development Status :

- Graphics 100 % done.
- Code 80 % done.
- Gameplay 60 % done.
- Sounds 0 % done.



Sunday, January 07, 2001

New pics added to the VCS Adverts section :

- Pooyan
- Ms Pac Man
- Parker Brothers - 6 games advert
- Phoenix

New screenshots from Yars' Quest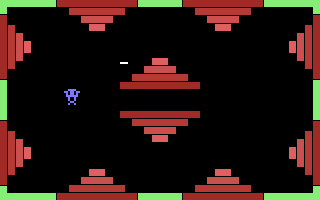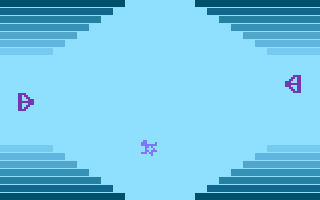 Tuesday, January 02, 2001

JumpMame V1.01 Released

- Minor display bug corrected.
- Saves original MAME.CFG file as MAME.OLD
- Archive file format corrected : JumpMame doesn't work into a subdir.



Monday, January 01, 2001

Happy New Year !!!!!!!!

Big time : another day, another month, another year,
another century, another millennium... and...
a new home for my site !

2 New sections added :

- VCS Adverts : a collection of extremely rare scans.
- M.A.M.E. Tools : A very small and complete frontend for M.A.M.E.

New screenshots of Yars' Quest whithin 2 or 3 days...

Keep cool and have a nice day...



Sunday, December 24, 2000

Merry Christmas everybody !!!

A lot of news next week !
Yars' Quest is on the way... and much more...



Monday, August 21, 2000

First Screenshot...





Friday, August 18, 2000

Work in progress...

Yars' Quest is in the early stage of development. This sequel to the original game Yars' Revenge should be available before Christmas (I only have few hours to spend on programming a week).

Yars' Quest will be an adventure / action game.

Preliminary screenshots will be posted before long.






Previous Page





---
Last update : Sunday, October 21, 2001